Threre is a good summary of past blackwashing episodes below:
The one bit of real evidence offered is that the Roman historian Tacitus reported that the Silures people in Wales were "dark-skinned and curly-haired". In Tacitus' full account, he theorised that they may have been from Spain.
The account by Tacitus is confirmed by Jordanes in his "Origins and Deeds of the Goths , where he says, "The Silures have swarthy features and are usually born with curly black hair ... They are like the Gauls or the Spaniards." So both ancient authors saw the Silures as having a Mediterranean appearance, not an African appearance.
A fuller critique of the book below: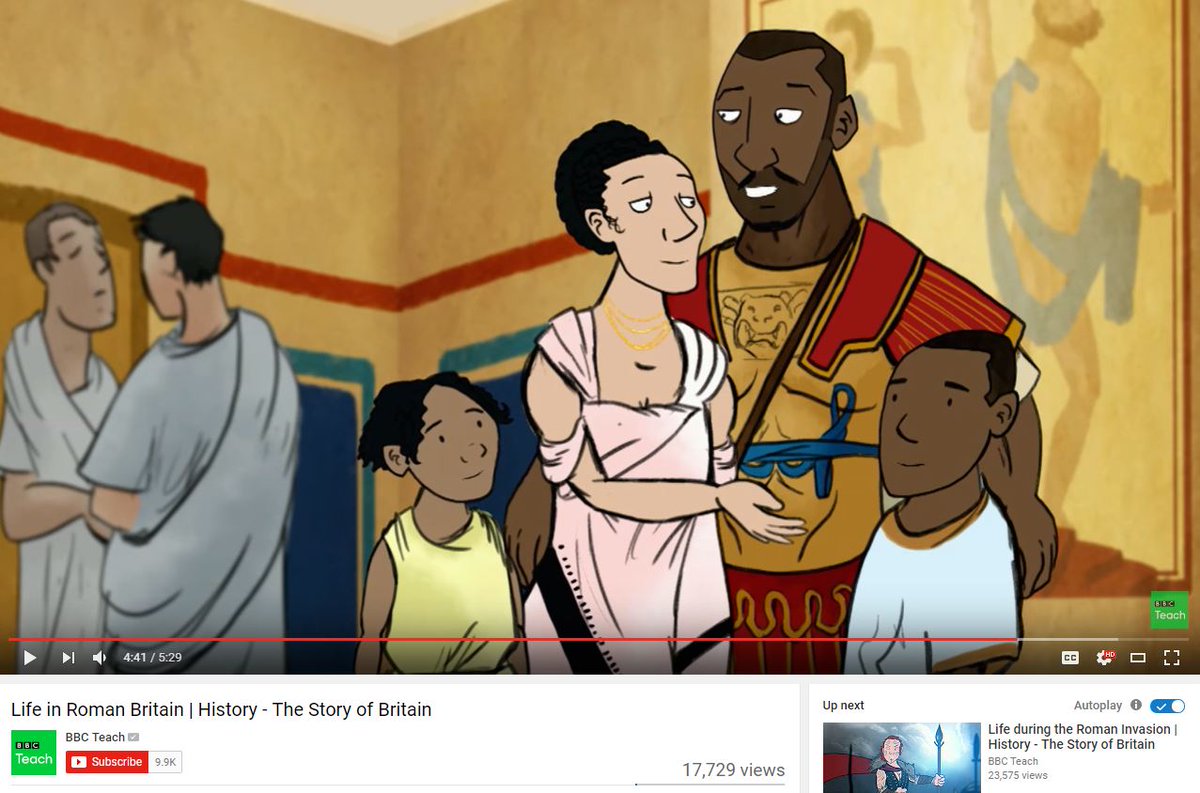 I have commented on the claims of British hisorian Mary Beard elsewhere so will not repeat that. Link below:
Alt-right commentator gets 'schooled' by historian over diversity in Roman Britain

An alt-right commentator who complained about the BBC portraying Roman Britain as ethnically diverse has sparked a row with a historian on Twitter.

Paul Joseph Watson (PJW), editor of alt-right website InfoWars, shared a screengrab of a BBC educational video on life in Britain, suggesting it was inaccurate. "Thank God the BBC is portraying Roman Britain as ethnically diverse," he tweeted. "I mean, who cares about historical accuracy, right?"

Step forward writer and historian Mike Stuchbery, who gave PJW a quick history lesson on ethnic diversity in Roman Britain.

"Roman Britain was ethnically diverse, almost by design. To begin, occupying legions were drawn from other parts of the Empire," Stuchbery responded.

"Every year we dig up new remains that suggest that Roman Britain, anywhere larger than a military outpost, was an ethnically diverse place."

https://www.telegraph.co.uk/news/2017/07/27/alt-right-commentator-gets-schooled-historian-diversity-roman/

All the examples he gives of Africans in Britain are of Mediterranean people, not sub-Saharan Africans. North Africans were and are white, of course. To this day, telling a Berber he is black will get you a dusty response. He will think you are blind or mad.
Berber woman in ethnic dress. It seems likely that the Berbers are in part descendants of the ancient Carthaginians. They are at any event the native people of most of North Africa -- JR
********************************************