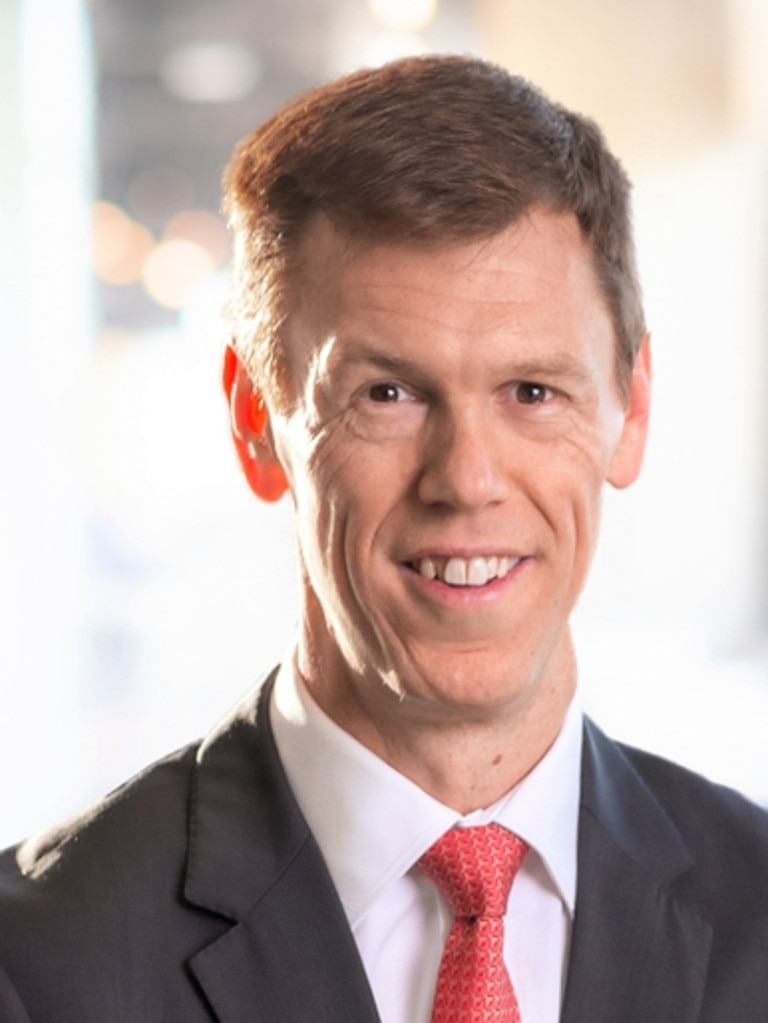 Mark Collette above
This guy is a loon. He proposes to replace dispatchable coal power by new dispatchable gas-fired generation. What a waste of capital investment! It won't please the Greenies as gas is a "fossil fuel" and it will create a huge cost burden on already high gas prices. New demand must push gas prices higher. Maybe they are banking on Russian gas becoming available again. We can hope
.
Power giant EnergyAustralia has revealed plans to spend $10bn over the next decade building new electricity generation as part of a broader industry push on green spending, a move that may hasten the departure of NSW's last coal plant by up to a decade.
Ahead of a planned intervention into Australia's domestic energy market, the nation's third-largest electricity retailer and generator set out the new investment target to be split across renewables, storage and solar and battery systems in households.
The wave of investment required to hit Labor's aim of tripling renewables capacity to 82 per cent by 2030 could also bring forward the closure of EnergyAustralia's Mt Piper coal plant by up to a decade.
The Mt Piper facility was expected to be the final NSW coal plant to shut in 2040, but that timeline may jump forward by as much as 10 years depending on how quickly replacement generation is installed in its place.
"I'm worried more about closures happening faster than new entry at the moment," EnergyAustralia managing director Mark Collette told The Australian. "There's a lot of modelling out there that shows a lot of closures coming. Historically, Australia's had maybe three big coal closures in the past 10 years, with Australia facing something like 15 in the next 15 years."
Asked if an expected wave of green investment would accelerate the exit of Mt Piper, Mr Collette said: "All of the coal-fired power stations in the country, I'd expect all of them to be gone as soon as there's replacement technology available.
"So for Australia, the challenge is long duration storage. At the moment, coal and gas form that insurance for the system, so we can get through all weather conditions. The date at which coal closes is purely about how quickly we can have replacement from those sorts of services."
The September quarter produced "a massive acceleration" in the timetable for closure of coal-fired generation on the east coast, according to consultancy EnergyQuest.
EnergyAustralia's $10bn spending plan over the next decade mirrors a plan by Canada's Brookfield to invest an extra $20bn in Origin Energy through to 2030 to build new renewable and back-up energy capacity should it prevail with a live takeover bid under way.
The nation's other big player, AGL Energy, has also said it would need to find up to $20bn to accelerate its exit from coal generation, after announcing plans to bring forward the closure date of its Loy Lang A power station in Victoria.
EnergyAustralia has been in talks with investors to help fund its multibillion-dollar pipeline of projects, with the company's parent, Hong Kong-listed CLP, previously pointing to a deal with pension giant CDPQ for its Indian business as a potential model it would consider for Australia.
"Our primary areas to invest in are behind the meter to bring the best of small-scale energy technology with grid technologies for customers. And then in flexible capacity, which is the reliable capacity that underpins a very high concentration of renewables and brings it to life," Mr Collette said.
The company plans to install a giant battery at Wooreen in Victoria's Gippsland region, a gas-fired power station near Goulburn in NSW, Lake Lyell pumped hydro in NSW along with the Tallawarra B gas plant.
"We can quite clearly see that for our market share it's quite easy to get to investments of $10bn over the next 10 years. The energy transition is quite expensive and like all players, we're working on the best ways to fund that transition," Mr Collette said.
The energy industry is bracing for an expected intervention, with the Albanese government prepared to intervene in South Australia and Victoria on a gas price cap at $11-$13 a gigajoule amid a stoush with states on imposing coal price caps to lower bills.
EnergyQuest said targeting temporary financial support for consumers who are most vulnerable to energy price shocks would be a far better solution.
"Moves to cap gas prices would not only increase east coast gas demand and reduce supply, but it would also amount to a whopping and inefficient fossil fuel subsidy of over $20 a gigajoule," EnergyQuest chief executive Graeme Bethune said.
"The Treasurer is getting $50bn of windfall gains to his budget through the increases in company tax and Petroleum Resource Rent Tax from the spike in fossil fuel prices. The states already have a mish-mash of energy grants for energy cost relief that could be much better targeted through the Commonwealth welfare payment system."
Large manufacturers are being offered gas contracts for 2023 at rates up to five times the level being offered last year, with the government warning factories will shut down unless it makes an urgent market intervention to cut prices.
Oil and gas industry sources, who are concerned about Jim Chalmers expanding the petroleum resource rent tax to subsidise retailers and households, have said the government would face constitutional issues if it imposes price caps on east coast gas producers and not WA producers.
https://www.theaustralian.com.au/business/renewable-energy-economy/power-giant-energyaustralias-10bn-renewables-bet-may-hasten-coal-exit/news-story/20910ea6e8bbab9652c01e9b27f5287f
***************************************************