New York City sues Shell, ExxonMobil and other oil companies over sea level rise
The "damage" they quote from global warming is the expense of defending the city from sea level rise. Problem: There has been no overall sea level rise in the vicinity of NYC in the 21st century. Sea levels have just bobbed up and down. So the lawsuit is based on hypothetical future rises rather than on present reality. Note that CO2 has continued to rise to unprecedented levels over the 21st century but it has not affected the sea level at all so the whole basis of the lawsuit is moot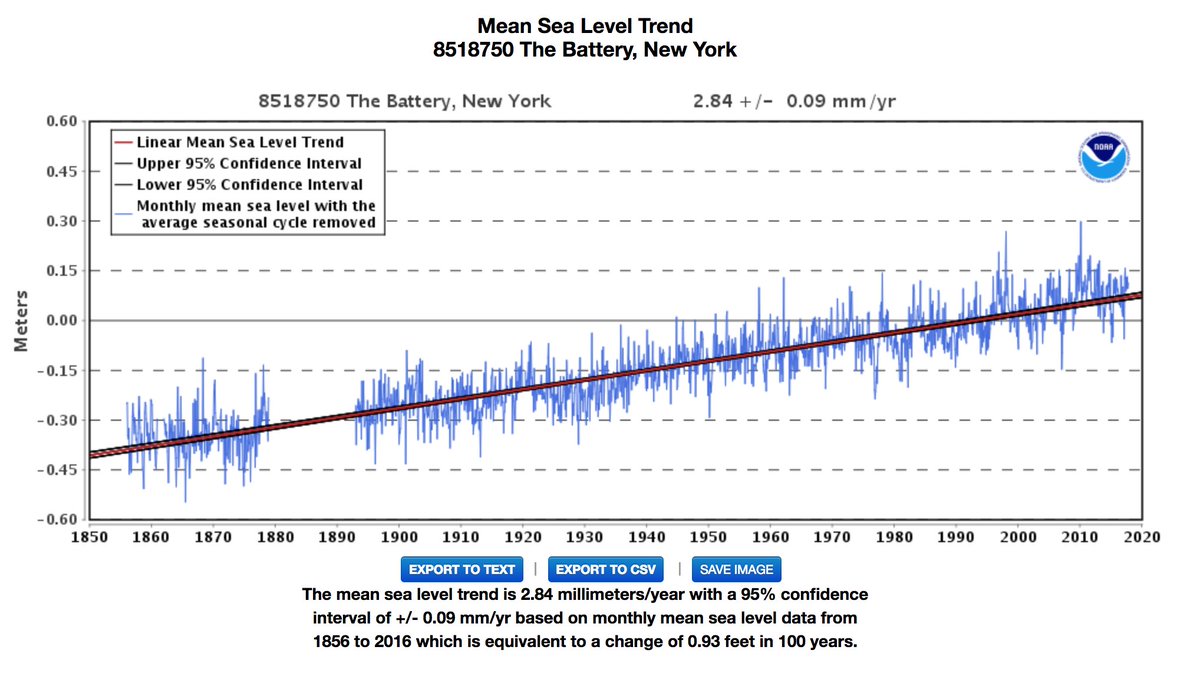 The New York City government is suing the world's five largest publicly traded oil companies, seeking to hold them responsible for present and future damage to the city from climate change.
The suit, filed Tuesday against BP, Chevron, Conoco-Phillips, ExxonMobil and Royal Dutch Shell, claims the companies together produced 11 percent of all of global-warming gases through the oil and gas products they have sold over the years. It also charges that the companies and the industry they are part of have known for some time about the consequences but sought to obscure them.
New York charges in the lawsuit that it is "spending billions of dollars" to protect its coastlines, its infrastructure and its citizens from climate warming.
"To deal with what the future will inevitably bring, the City must build sea walls, levees, dunes, and other coastal armament, and elevate and harden a vast array of City-owned structures, properties, and parks along its coastline," the lawsuit says. "The costs of these largely unfunded projects run to many billions of dollars and far exceed the City's resources."
The suit does not specify precisely how much money it is asking for from the oil companies in what it calls "compensatory damages," saying that should be established in the case.
At a news conference Wednesday afternoon, New York City Mayor Bill de Blasio focused on the devastation caused by Hurricane Sandy in 2012, calling it "a tragedy wrought by the actions of the fossil fuel companies." He detailed the 44 people who died in New York as a result of Sandy, as well as the estimated $19 billion in damage it caused. "That is the face of climate change," de Blasio said. "That is what it means in human and real terms."