The Other Poison Gas Killing Syrians: Carbon Dioxide Emissions
"If Trump and his cronies really cared about children killed by noxious gases, they wouldn't be trying to spew ever more CO2 into the atmosphere"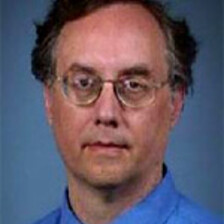 Prof. Juan Cole goofs again below. The Leftist "expert" on the Middle East (a professor of Modern Middle East and South Asian History in the History Department at the University of Michigan), Juan Cole, gets shown up for the know-nothing he is here. And there is another scathing takedown of him here. For more on that see Mark Kleiman. We also read here that Cole thinks Iraq is on the Mediterranean! And if you read here you will see that the wacky Prof. Cole does not even know that a large part of what is the USA today was taken from Mexico!

But his identification of CO2 below as a noxious or deadly gas is a low point even for him. Does he realize that he himself breathes out a noxious gas every minute? Cole calls his blog Informed Comment, in the fine old Leftist tradition of calling a thing by its opposite
And it's just guesswork that attributes the severity of the Syrian drought to global warming. The Sahara was once lush but went into drought. Was that because of all those ancient Egyptians running around in SUVs when they weren't building pyramids? Climates certainly change but nobody so far has been able to predict it

And drought usually goes with cooling, not warming. Warm oceans give off more water vapour which brings rain. So are we saying that the Middle East has been really cool in recent years? Could be

UPDATE: I should perhaps repeat here something I noted on 6th:

It is true that poor cropping conditions in the Middle East led to food shortages but that was not because of global warming. Why? Because there was no global warming during the period concerned. The drought (roughly from 2005 to 2011) behind the crop failures occurred in the middle of the 21st century warming "hiatus". So nothing at that time CAN be attributed to warming. Neither droughts in the Middle East nor anything else can be caused by something that does not exist.
The gas attack in Syria on April 4 consumed the world's attention and galvanized the Trump White House, leading to the launch of 59 cruise missiles on a small airport from which the regime of Bashar al-Assad has been bombing the fundamentalist rebels in Idlib province. The pictures of suffering children, Trump said, had touched him. Yet the president and most of his party are committed to increasing the daily release of hundreds of thousands of tons of a far more deadly gas—carbon dioxide. Climate scientist James Hansen has described our current emissions as like setting off 400,000 Hiroshima atomic bombs each day, every day of the year.
The Syrian civil war has left more than 400,000 people dead, among them graveyards full of children and innocent noncombatants. About half the country's 23 million people have been left homeless, and of those, 4 million have been driven abroad (some of them contributing to Europe's refugee crisis and its consequent rightward political shift). The war occurred for many complex reasons, including social and political ones. The severest drought in recorded modern Syrian history in 2007–10, however, made its contribution.
The mega-drought drove 1.5 million farmers and farmworkers off the land to the seedy bidonvilles ringing cities such as Homs and Hama. In the northeast, 70 percent of the farm livestock died in those years. These displaced and dispossessed day laborers, who seldom found remunerative new work in Syria's stagnant urban economy, joined in the demonstrations against the regime. Some were later drawn into the civil war as militiamen. Others in the end fled their country.
A team of scientists found no natural explanation for how rapidly Syria has been drying out over the past century.
Of course, Syria has had milder periodic droughts all through history. Moreover, some countries in the region, such as Israel, have been much better at water management than the decrepit Baath state in Syria. It matters how such crises are handled. A team of scientists writing in the Proceedings of the National Academy of Sciences last year, however, found no natural explanation for how rapidly Syria has been drying out over the past century or for the withering severity of the latest drought. Human-caused climate change, which has raised the temperature of the planet 1.5 degrees Fahrenheit since 1880, they concluded, made this Frankendrought as much as three times more likely to happen than if our coal plants, factories, and automobiles had left Mother Nature alone.
SOURCE