Arabian gold
Did you know that they mine gold in Saudi Arabia? I didn't but I should have. There are over 400 mentions of gold in the Bible so it had to come from somewhere. And Arabia is right next door. But as far as I can find the only mention of gold's origin is in Genesis 2:

"And a river went out of Eden to water the garden; and from thence it was parted, and became into four heads. The name of the first is Pison: that is it which compaseth the whole land of Havilah, where there is gold".

Archaeologists have recently identified where the ancient river Pishon flowed. And it is roughly in the middle of Arabia.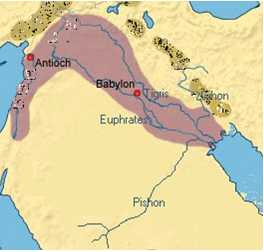 A few excerpts about modern gold mining in Saudi Arabia:

State-controlled mining firm Saudi Ma'aden plans to develop the Mansourah, Massarah gold mine, industry sources told Reuters.
Ma'aden operates six gold mines in the Central Arabian Gold Region, western Saudi Arabia which contains much of the Kingdom's gold rich ore deposits. It has recently started operating the Ad Duwayhi gold mine.
Saudi Arabia's efforts to build an economy that does not rely on oil and state subsidies involves a shift towards mining vast untapped reserves of bauxite, the main source of aluminium, as well as phosphate, gold, copper and uranium.
SOURCE